FT Spitfire - Build by FliteTest
Posted: May 22, 2013 | 253,361 views
---
FTScratchBuild-Advanced
Introducing the
FT Spitfire
, the 10th installment in the
Swappable Series
. This build is similar to all of our previous foam board scratch builds with an optional removable wing design.

This scratch build is available as a speed build kit in our store, and the free plans are available below as well!
The speed build kit features a throw gauge and right angle that will assist in the assembly!
The wing on this Supermarine Spitfire swappable has a large under camber wing tip that keeps the plane from tip stalls.
Like some of our previous swappable designs like the Baby Blender, FT Cruiser and FT 3D, the FT Spitfire features a folding fuselage with notches that will help you achieve true proportions and square lines.

Join in the discussion, share your builds and see more photos of this build in our forum post HERE!

FREE Build Plans:
FT Spitfire - Swappable [ FULL SIZE ]
FT Spitfire - Swappable [ TILED ]

Equipment used in this build:
FT Control Horns
NTM Prop Drive Series 28-26A 1200kv / 250w
Hextronic 9 Gram Servo
TURNIGY Plush 25amp Speed Controller
Turnigy 1800mAh 3S 20C Lipo Pack
Linkage Stopper "Speed Clevis"
.81mm piano wire (push rods)
Futaba T8FG Super 14ch Transmitter w/R6208SB 2.4GHz Receiver
Futaba R6106HFC 2.4GHz FASST Mid Range 6Ch Rx

Additional/Alternate components:
Flite Test Combo Flight Packs with everything you need available at www.altitudehobbies.com

Related Articles
» Join the discussions on our forums
Comments
Log In to leave comments
Featured Author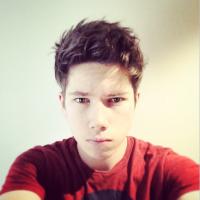 Influence
70%
Recent Articles
FPV Warbird
So You Want To Start A Youtube Channel?
Super Detailed FT Spitfire - build log